Latitude 21 Bar & Restaurant
Mantra Mackay's Dining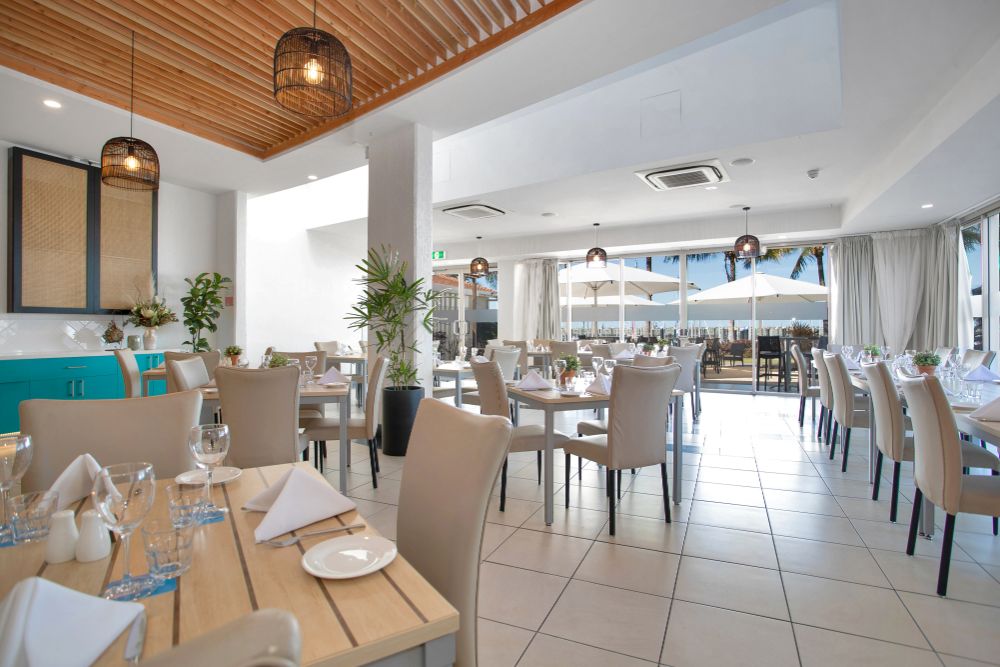 Versatile and casually elegant, dining at Latitude 21 will deliver an experience to consistently high standards. Choose between dining in air-conditioned comfort indoors or al-fresco beside the palm-fringed marina boardwalk.
Latitude 21 Restaurant is popular with visitors to the region and locals alike. Open for Al a Carte dinner Tuesday to Saturday from 5.30 pm, Latitude 21 is one of Mackay's favourite dining experiences.
Due to popularity bookings are recommended and can be made by calling 1800 386 386.
Opening Hours
Restaurant
Breakfast is served daily
Monday to Friday 6:30am – 9am
Saturday to Sunday 6:30am – 10am
Dinner: Tuesday – Saturday, 5:30pm – 8.30pm
Bar: Tuesday – Saturday, 4pm – 8:30pm
Room Service
Breakfast is available daily
Monday to Friday 6:30am – 9am
Saturday to Sunday 6:30am – 10am
Dinner: Tuesday – Saturday, 5:30pm – 8.30pm